We Buy Houses Atlanta – How To Identify A Fair Cash Offer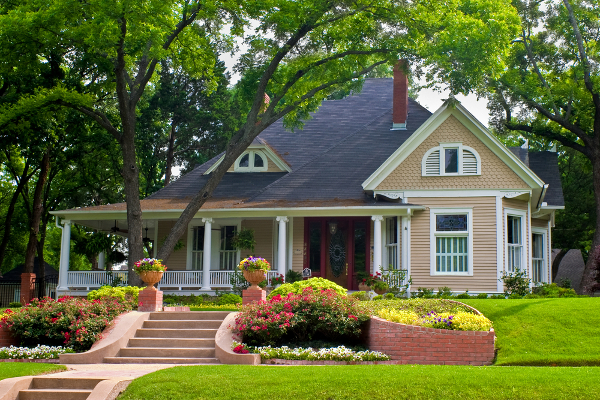 We buy houses Atlanta and we will give you the most appropriate deal for your home. Getting a fair deal is your top priority when finding a buyer for your home.
It's almost impossible to find a buyer willing to pay your first asking price without negotiation. You would often have to compromise to meet your buyer's budget. However, this doesn't necessitate you having to settle for low ball offers.
Before you sell off your house, it would be best if you have an appraisal done to find out the actual value of the home. This would help you set an appropriate asking price, and also help you decide the minimum offer you would settle for.
If you're selling your house because you need cash urgently, then underselling is not an option for you. Cash buyers are usually preferred because they would help sort out urgent cash needs. But, some cash buyers might want to rip you off, especially if they are aware it's a distress sale.
If you're an Atlanta homeowner with a house to sell your home, you are advised to sell to a credible home buying agency. Individual buyers would want you to step down on your offers. Sell your house to us.
We buy houses Atlanta and we would only offer you a one-time cash offer that you can't help but accept. Rest assured, you'll not find a better deal elsewhere.  
How We Buy Houses Atlanta Set an Asking Price For Your Home
In a bid to make a profit and sort out your urgent issues, you may be tempted to set the price of your house so high it will scare away all interested buyers. To avoid this, it would be best if you ask yourself a few questions. The answers to these questions could serve as a price determinant for your home.
How much do similar homes cost?
Finding out the valuation of homes with a similar structure to yours could help you set a fair asking price for it. It would also prevent you from underselling. However, if you discover the price of the other houses does not meet your cash needs, you are at liberty to minimally increase your asking price. Chances are you'd find a willing buyer.
Are you willing to negotiate?
It's not always advisable to state that you're willing to negotiate your asking prices. If you're in urgent need of cash, you should consider lowering the cost of the home to entice buyers speedily.
Do any repairs need to be made?
Your prospective cash buyer will no doubt evaluate the condition of your house before deciding if it's worth the cash price. Consider all the repairs that need to be carried out before setting the asking price.
Check for leaking roofs, discolored roofs, broken times, dysfunctional plumbing facilities, and other aspects that can diminish the value of the home. You could either fix these repairs before selling the home or just sell it as is. We buy houses Atlanta and we will purchase your home for a fair price, regardless of its condition.
How many times has the home been listed?
Do not disclose how many times your home has been listed to any prospective buyer, especially if it has been listed several times. However, only individual cash buyers would want to take advantage of this information. We buy houses Atlanta and we will purchase your home, irrespective of how many times you've unsuccessfully tried to find a buyer.
We Buy Houses Atlanta With Irresistible Offers
Are you looking to sell your home because you need urgent cash? Sell your house to us! We guarantee you a quick closing with no extra costs or commission.
What's more? There's no need for extra repairs, we would buy your homes as-is. Our expert team of house agents will carry out an appraisal in the home, and in 24 hours we would have an irresistible cash offer for you. Once you accept our offer, we'll get to the paperwork and the entire process will be rounded up in 7days! It's that easy, contact us to get your process started.
Want a Fast, Fair, No-Hassle Offer on your House?
Need to sell quickly or just don't want the cost and delays of putting your house on the market and having strangers in and out of your house, possibly for months? We can help!
or Call (706) 920-3174 for a fair, fast offer