The Rules When We Buy Houses Atlanta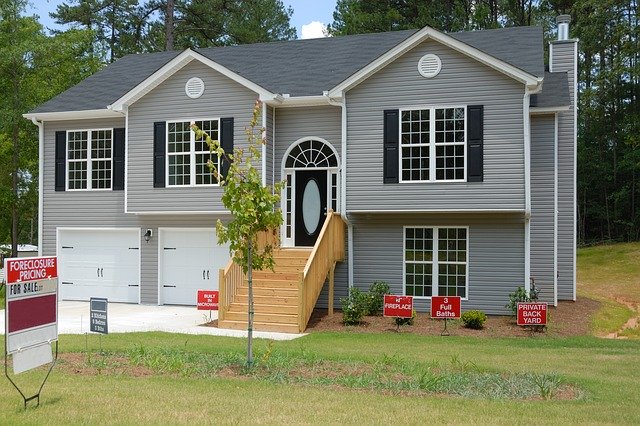 In this guide, we'll have a look at some important rules to follow when using a we buy houses Atlanta company. Naturally, there are always certain rules to follow when doing anything relating to business, and selling your house is no exception.
As interesting as a cash offer sounds, there are still certain important rules to follow when using a cash home buying company such as We Buy Houses Atlanta company. Without these important rules, the sale of the house might encounter complications and might end up not falling through at the end of the day.
Yet, it might interest you to know that most of these rules are being neglected by homeowners when they are selling their houses and it contributes to the reason why most sales do not fall through at the end of the day. So whether you plan on selling your house according to your own pace or because you're distressed and in a hurry to get cash, it's important you know these rules and work with them to ensure the sale falls through.
We'll take a look at these few but important rules you should follow when using We Buy Houses Atlanta Companies.
Rule 1: You Must Know The Worth Of Your Home
This might seem like a very trivial and inconsequential rule, but it should not be neglected on your part as the seller. It's an important rule you must follow as it's beneficial for you as the seller and it also helps during the negotiation process of the house sale. So just before you sell to a buyer like We Buy Houses Atlanta, know the value and worth of your house.
Rule 2: You Must Have A Legal Aid
The need for legal aid or representation cannot be overemphasized. As a seller, the presence of a lawyer is very helpful especially when you're given a cash offer and a contract before the sale of the house begins. To be sure the contract is clear, concise, and without any loopholes, we advise that you seek legal advice.
It is also helpful towards the end of the sale, during the clearance of the title, and when handling escrow. It's best to have a third party just before you receive payment to be sure the process is complete and carried out to the latter. When you're selling to a We Buy Houses Atlanta company, you can also engage the services of a lawyer at any point where you are confused or sceptical about deciding in regards to the house sale.
Rule 3: You Must Negotiate Properly And Request For Proof Of Funds
Homeowners who sell the traditional way know that a fundamental requirement on the part of the buyer is that he/ she must have an appraisal or financial backing which is usually a mortgage loan and an impressive credit score to be sure that he/she is credible and competent enough to financially maintain the house.
The same rule applies to selling to cash home buyers like We Buy Houses Atlanta, but the difference is that there would be no need for a mortgage loan or a credit score. However, you must validate the proof of funds of the buyer you choose to sell to. It's a rule as well as a preventative action.
While you're in the process of validating the proof of funds, ensure you negotiate calmly, smartly, and properly. Seek help when necessary and do not sign a contract when you're not properly convinced and informed on the entire process.
Rule 4: You Must Follow All Due Processes Diligently
This is the most critical rule in the house sale process. The sale of the house will not fall through if you do not ensure that all processes have been duly followed. This includes getting the right buyer, contacting the buyer, getting an offer, reviewing the contract proposed, sealing the deal, closing the deal, clearing the title, and receiving payment.
Each of these processes must be followed properly and correctly to ensure you have a smooth and stress-free sale.
We Buy Houses Atlanta
Selling your house to We Buy Houses Atlanta companies does not have to be tasking. Ensure you follow every necessary procedure as that guarantees that you get an easy sale of your house.
Want a Fast, Fair, No-Hassle Offer on your House?
Need to sell quickly or just don't want the cost and delays of putting your house on the market and having strangers in and out of your house, possibly for months? We can help!
or Call (706) 920-3174 for a fair, fast offer