Sell My House Fast Atlanta – is owner financing a good idea?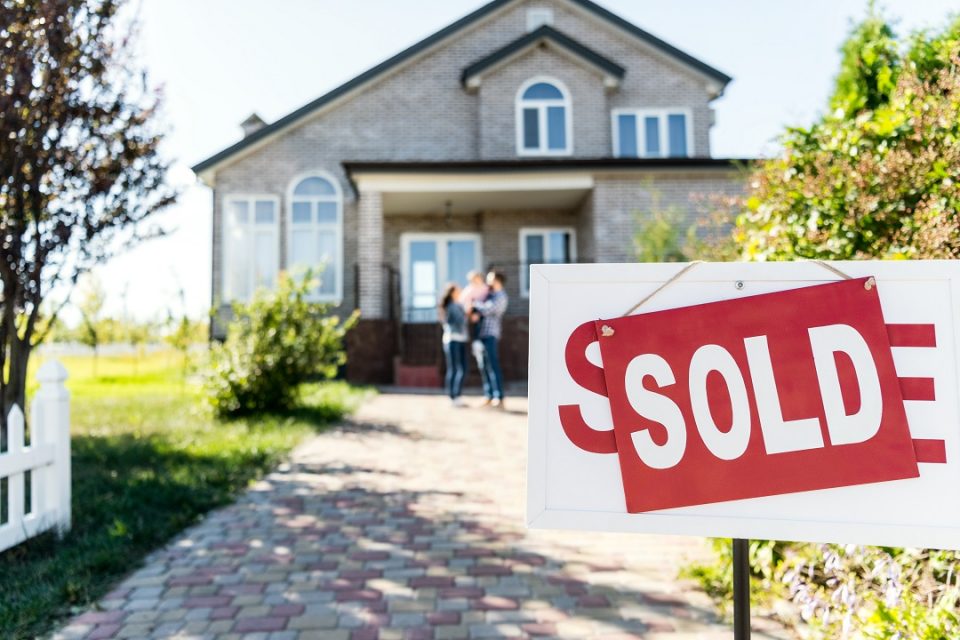 Learn how owner financing works and how to sell my house fast Atlanta can help you. Owner financing may be an effective way for sellers and buyers in Atlanta to work together towards a mutual goal. However, this may be a risky step to take for both parties.
A mortgage may be a prominent way of financing a home purchase, but not all home buyers can keep up with the unbending requirements. An alternative to acquiring a mortgage loan from a broker is 'owner financing'. This is an agreement in the real estate market whereby the seller takes care of the home sale finance for the home buyer. Is this really a good way to "sell my house fast Atlanta?"
Is this a good idea for you to sell my house fast Atlanta? Especially for buyers who may be in a distressing situation? Well, you're about to find out the pros and cons of real estate owner financing for both the buyer and seller.
How Owner Financing Works
As a homeowner and prospective seller, your Atlanta home is probably your most prized asset and letting go of it can come with some challenges. Usually, due to the huge asking price that comes with selling the house, there's always a form of financing for the home sale.
The most common way is for the buyer to apply for a mortgage. While some buyers may not meet certain requirements, they may wish to try out owner financing. Speaking of owner financing, the seller is placed in the same position as the mortgage broker to ease the buyer of the home purchase.
However, the seller does not give money to the home buyer as a lender would. Rather, the seller provides enough credit needed for the buyer to afford the asking price of the home with a less down payment. The buyer is then required to make payments regularly until the extended credit is paid back fully.
The buyer will be required to sign a promissory note that spells the loan terms like:
Schedule for credit repayment
Interest rate
Consequences of credit default
Homeowners in most cases retain the home title until the buyer clears the loan.
Pros and Cons For Home Buyers
For home buyers, owner financing has some benefits as well as disadvantages. You'll learn about them in this section.
Pros
Quick and Cheap Sale Closing:
No longer waiting for the processing of traditional loans by bank officers and lenders. Also, buyers don't need to pay bank or appraisal fees
Fair Down Payment:
There's no bank-required minimum down payment
A Worthy Alternative for Buyers Who Cannot Get Financing:
Owner financing helps buyers who cannot secure loans the traditional way
Cons
High Interest:
Interest on owner-financed home sales is likely higher than bank Interest
Buyer Needs Seller Approval:
Buyers are usually at the mercy of the seller's decision whether or not to finance the sale.
Due-on-sale Cause:
If the homeowner (seller) has some property mortgage, the lender may demand quick payment once the house is sold. This is because most mortgages operate the 'due-on-sale' clause which, if the lender doesn't pay after the sale, the property—which now belongs to the buyer will be foreclosed.
Pros and Cons For Home Sellers
Indeed, they are benefits and downsides to owner financing for sellers and those who want to "sell my house fast Atlanta."
Pros
Sell as-is:
Sellers can close a home sale without making expensive repairs. This translates to a fast sale.
Better Investment Option:
This is an investment option to earn more from the money raised in selling your house.
Sell My House Fast Atlanta And Retain House Title:
Retaining the title means that the seller can keep the down payment, any amount of money paid, and the house if the buyer defaults.
Cons
Buyer Default:
The home buyer could default on the credit payment anytime. When this happens and they do not walk away, you could be faced with the foreclosure process.
Cost of Repair:
If for any reason, you as the seller take back the property, you will be required to pay for maintenance and repairs based on how well the buyer invested.
Sell My House Fast Atlanta For Cash
Although not a common sale option, owner financing — under ideal circumstances can be a great way for sellers and buyers to conclude a home sale. There are risks attached, which homeowners particularly need to weigh before proceeding.
However, we present you with a more excellent way to get rid of your house. We buy houses of all sorts in Atlanta with a quick sale process. You don't need to take the risky step of financing your home sale, we are capable buyers.
If you'd like to know more about our home-buying service, reach us via our website, and we'll be glad to help.
Want a Fast, Fair, No-Hassle Offer on your House?
Need to sell quickly or just don't want the cost and delays of putting your house on the market and having strangers in and out of your house, possibly for months? We can help!
or Call (706) 920-3174 for a fair, fast offer